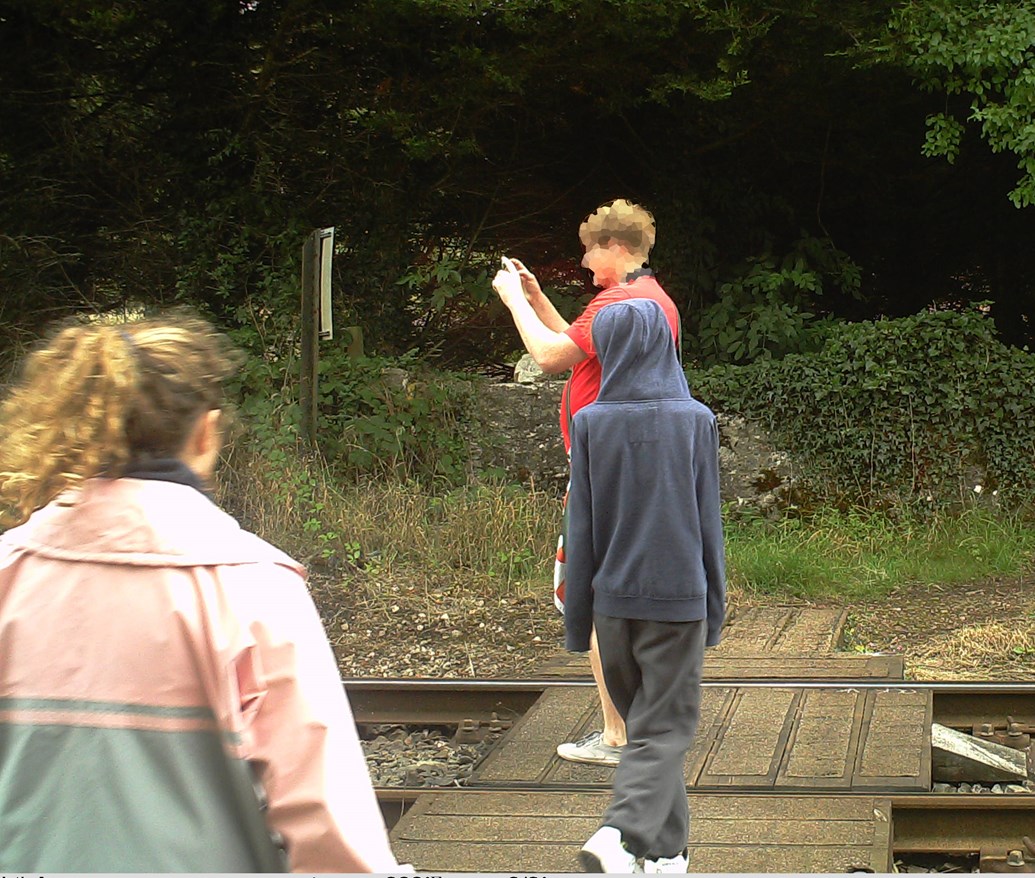 Wednesday 28 Sep 2016
South coast residents putting lives at risk by using phones on transport network
Route:
New figures from Network Rail¹ reveal that 1 in 5 survey respondents in Southampton, and over a quarter in Bournemouth, report a near miss or accident when using their mobile phone around the transport network.
The figures also show that, in Southampton, 33% report using their phone when catching or getting off a train and 29% admit they use their mobile when crossing a road. 1 in 10 even admitted to using their phone while using a level crossing.
In Bournemouth, the figures were higher with 44% reporting using their phone when catching or getting off a train, 41% admitting to using their phone when crossing a road and more than 1 in 6 admitting to using a phone while using a level crossing.
While Britain still has the safest rail network in Europe, level crossings are one of the biggest public safety risks on the railway. In the last five years there have been 169 incidents on level crossings² in Network Rail's Wessex route, which covers Surrey, Hampshire and Dorset.
Priti Patel, head of health and safety at Network Rail, explains: "Many people are aware of the risks of mobile phone distraction on the road, but dangers also exist on the rail network. It is very worrying that so many people admit to putting themselves at unnecessary risk by using their phone when on the railway, particular at level crossings.
"We are investing more than £100m to improve level crossing safety across Britain but we also need everyone who uses level crossings to do their bit too. By avoiding distractions, paying attention to the warnings at level crossings and staying alert we can all keep ourselves out of harm's way."
Network Rail's level crossing and community safety managers will be raising awareness of rail safety by holding safety events and encouraging young people to stay alert when on the rail network over the coming week.
The Populus research on phone distraction also highlights 95 per cent of under-25's own a smart phone and spend twice the amount of time on their mobile than the average user. One in three young adults admits they would be more aware of their surroundings if they ditched their phone for 24 hours. Most spend time checking social media (63%) and surfing the web (44%).
Kevin Clinton, head of road safety at the Royal Society for the Prevention of Accidents (RoSPA), said: "As we advise drivers and pedestrians to avoid becoming distracted when they're in a road environment, it's essential that people are also fully aware of what's happening around them when they use level crossings. Avoid being dangerously distracted by a mobile phone call, texting, using an app or listening to music through your headphones at a crossing so you're well aware of what the warning lights, barriers and signs are telling you.
"Trains travel so fast that one could reach the crossing before you get to the other side if you cross when it's not safe, and of course, the train has no chance of stopping or swerving to avoid a collision. Take special care at level crossings on footpaths, bridleways and other rights of way where there are no barriers or railway staff."
To find out how to stay safe when using level crossings visit networkrail.co.uk/level-crossings
ENDS
Notes:
Populus phone distraction survey of 2000 GB adults, 24-29th August 2016. Surveys were conducted across the country and the results have been weighted to the profile of all adults. Populus is a founder member of the British Polling Council and abides by its rules. Further information at populus.co.uk
Network Rail level crossing data (August 2011-August 2016)
Guidance on level crossing use
Most crossings have a sign and lights or bells that alert you if a train is coming. Many will also have gates that close when a train is coming. If this happens wait until the train has passed
When crossing tracks at a railway crossing, you should: Stop and look both ways before crossing, listen for the train coming and for warning bells, if there are lights watch for them to flash
Stand well back from the tracks if a train is going by
Never try to cross the tracks if a train is coming. It can take up to one and a half miles for a train to come to a complete stop
Always make sure there are no other trains coming before crossing
About Network Rail
We own, operate and develop Britain's railway infrastructure; that's 20,000 miles of track, 30,000 bridges, tunnels and viaducts and the thousands of signals, level crossings and stations. We run 20 of the UK's largest stations while all the others, over 2,500, are run by the country's train operating companies.
Every day, there are more than 4.7 million journeys made in the UK and over 600 freight trains run on the network. People depend on Britain's railway for their daily commute, to visit friends and loved ones and to get them home safe every day. Our role is to deliver a safe and reliable railway, so we carefully manage and deliver thousands of projects every year that form part of the multi-billion pound Railway Upgrade Plan, to grow and expand the nation's railway network to respond to the tremendous growth and demand the railway has experienced - a doubling of passenger journeys over the past 20 years.
We are building a better railway for a better Britain.
Follow us on Twitter: @networkrail
Visit our online newsroom: www.networkrailmediacentre.co.uk