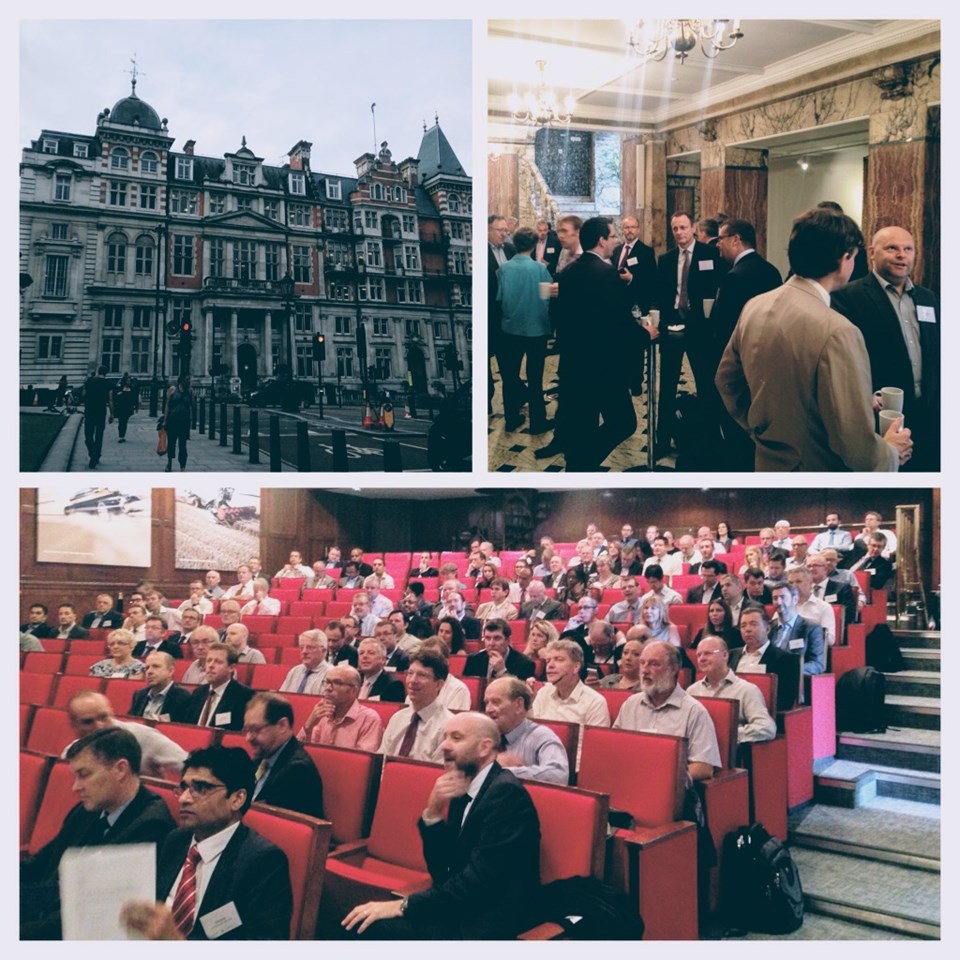 Thursday 20 Jul 2017
Private sector tech-gurus share expertise to enhance Britain's Digital Railway Programme and supply next generation technology
Route:
Bosses responsible for upgrading and modernising Britain's railway with digital technology have today (20/7) revealed plans how they could incorporate next generation tech from new suppliers, non-railway sectors, and businesses with specialist tech-sector knowledge, while making it easier for these organisations – not usually associated with the railway – to get involved and become partners to the railway network.
Working with a host of household names including; Fujitsu, BT, Ericsson, Cisco, BAE Systems, Babcock, McLaren, O2, and Panasonic, the Digital Railway team has actively sought input and guidance from these private sector organisations, amongst others, and conducted an industry-wide review of best practice for the implementation of digital technology, culminating with a report on how organisations like these can better access, work in and supply the rail industry. It is believed, as industry leaders, these organisations are well-placed to work with existing suppliers to provide and deliver next generation technologies, concepts and ideas to enhance the Digital Railway and make travelling on the railway better for passengers as part of the Railway Upgrade Plan.
The desire to work with 'non-traditional' technology suppliers from businesses in aerospace, defence, automotive, electronics and petro-chemical industries comes from the Digital Railway Programme – an industrywide initiative for digital modernisation to increase rail capacity, ease overcrowding and improve performance on Britain's rail network.
Today's report is the second stage of the 'Early Contractor Involvement (ECI) Programme.' The first stage, completed in December 2016, looked at how the Digital Railway Programme can better work with traditional railway equipment suppliers. This second stage examines and explores how involvement could be expanded to include a wide variety of new sectors and organisations not usually associated with working in the railway industry, taking advantage of their advancements, knowledge and specialist industry expertise. Working in partnership with techUK and the Railway Industry Association (RIA), findings from the second phase of the Early Contractor Involvement (ECI-2) report were revealed today during an industry event hosted at the Institute of Mechanical Engineers headquarters in Westminster, London.
Speaking at the event, David Waboso, managing director of the Digital Railway Programme said: "The Early Contractor Involvement (ECI) programme sits at the very heart of the Digital Railway programme and the transformation of Britain's railway network as part of the Railway Upgrade Plan. It underpins and underlines everything we do, while closely aligning with the goals of the Department for Transport (DfT) and the Department for Business, Energy and Industrial Strategy (BEIS). To bring new skills and jobs to our economy and exports, we want to build on the success of ECI 1 and the new Traffic Management trial on Western.
"Stage one of the ECI programme was successfully completed in December 2016, with nine companies from our supply chain coming together across seven key workstreams. Whereas this work focussed on the industry's established supplier network, this second stage of the ECI programme has engaged with non-traditional suppliers, drawing on cross-industry experiences and expertise from companies and organisations in different sectors. With nine workstreams spanning a range of diverse subjects, we aim to bring best-practice thinking from leaders in key industry sectors – including automotive, aerospace, defence, petro-chemical and electronics.
"With technology and data developing rapidly across all transport modes, and our industry platforms changing so quickly, we are moving from an industry that is focused on infrastructure and trains, to one that is dominated by a set of integrated systems, all of which are supported and linked by data and connectivity."
ECI-2 has identified nine 'workstreams' – key issues and tasks – to be addressed to effectively deliver the next stages of the Digital Railway, all of which open up a number of exciting opportunities for suppliers and contractors from different sectors not usually associated with the railway. Although each has a discrete and clearly defined area of focus, by tacking each workstream in turn the report identifies how Network Rail is making changes to the operation of the railway that will deliver transformative improvements for passenger and freight customers, the taxpayer and the industry itself.
Julian David, chief executive officer, techUK added: "Innovation happens at the convergence point of technologies and industries. This cannot happen without collaboration between sectors. That is why Digital Railway's proactive approach to engaging with the tech sector and non-traditional suppliers, including many of our members, is so important to modernising our rail network successfully."
Darren Caplan, chief executive of the Railway Industry Association said: "It is no exaggeration to say that this is an important step towards not just the delivery of the Digital Railway Programme but also to the possibility of the UK creating an exportable world first in the form of a digital signalling roll-out on an existing high intensity and mixed-traffic railway."
ECI-2 has focussed on tackling the following nine workstreams:
Reducing the need for possessions during project implementation and maintenance
Simplifying the product acceptance process
Attract investment to unlock the potential of the telecoms assets and infrastructure with a view to generate future income
Simplifying on-train digital systems and networks
Predict and prevent innovation to reduce disruption to rail services through improved maintenance activity using intelligent infrastructure monitoring
Delivering Industrial Strategy objectives through collaborative and effective innovation management
Delivering a timetable that works, in real time
Modernising the rail network mobile communications network
Using digital data to improve the customer experience
A number of common themes emerged from the nine workstreams, with issues around culture and leadership, data, communications and commercial strategies running through all. Most prominent was need to acquire and then build a common data set to enable the industry to make decisions more confidently and accurately – and to more robustly challenge conventional thinking.
Read the full report
You can download the full ECI-2 report from the Digital Railway website
How to get involved?
Businesses and organisations who'd like to start a conversation with Network Rail and get involved in delivering the Digital Railway programme should contact Stuart Calvert, head of early contractor involvement, Digital Railway Programme.
About Network Rail
We own, operate and develop Britain's railway infrastructure; that's 20,000 miles of track, 30,000 bridges, tunnels and viaducts and the thousands of signals, level crossings and stations. We run 20 of the UK's largest stations while all the others, over 2,500, are run by the country's train operating companies.
Every day, there are more than 4.7 million journeys made in the UK and over 600 freight trains run on the network. People depend on Britain's railway for their daily commute, to visit friends and loved ones and to get them home safe every day. Our role is to deliver a safe and reliable railway, so we carefully manage and deliver thousands of projects every year that form part of the multi-billion pound Railway Upgrade Plan, to grow and expand the nation's railway network to respond to the tremendous growth and demand the railway has experienced - a doubling of passenger journeys over the past 20 years.
We are building a better railway for a better Britain.
Follow us on Twitter: @networkrail
Visit our online newsroom: www.networkrailmediacentre.co.uk