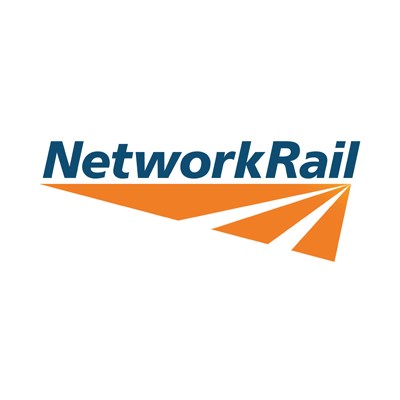 Thursday 1 Dec 2016
Network Rail to open its doors to competition and contestability
Route:
Network Rail is to set up an independently chaired review to help the company break down the barriers to competition in all elements of delivering projects, Mark Carne, chief executive of Network Rail announced today.
In a speech to 'The Future of Rail' conference in London, Mark Carne said:
"Network Rail's transformation is moving us to being a public sector body that acts like a private business, with a clear focus on what customers want. Competition is key to that ambition, but I too often hear that the barriers for new suppliers with potentially different ways of working are substantial.
"I want to encourage contestability in all elements of railway project delivery to encourage third party funding and financing of projects, innovation and new models of delivery.
"We have to open our doors, cut through the red tape and look for new ways of delivering a better railway for a better Britain. I'm announcing today that Network Rail is setting up an independently chaired review into all barriers that prevent alternative project delivery models.
"This in turn will further encourage our own teams to innovate and push aside the barriers holding them back."
Network Rail has itself upped its game on project delivery over the past two years:
It will meet 93% of its regulated project milestones in 2016, up from about 65% in 2014
It has reduced engineering overruns by 65% in a year – to the extent that less than 0.5% of train delays are caused by overruns in delivering our huge programme of major renewals and enhancements
And delivered every bank holiday investment programme without incident (almost £400m of work on over 1,000 projects) since Easter 2015
On the extra £450 million for digital technology announced by the Chancellor last week, Mark Carne said:
"It is exciting that the Government has recognised the importance of Digital Railway by providing £450 million to trial new digital rail signalling technology. This is an area where we need to accelerate the introduction of technology to improve performance and run more trains.
"Now is the time for the whole industry to step up and grab hold of this opportunity. We have made good progress in having an industry wide approach to Digital Railway, with the launch of an Early Contractor Involvement report next week. This highlights that the industry will have to change the way we procure many services. In Digital Railway we will focus on specifying the problem we need help solving, rather than prescribing the solution we think is right. This will then allow the supply chain to come up with innovative low life cycle cost solutions – which they may also choose to finance."
Mr Carne also announced the creation of Boards for each of the devolved route businesses, to oversee the running of the railway in their area, and upon which passenger representatives will sit with a trial to be set-up within the next four months.
Mr Carne concluded: "We have fastest growing, and safest railway in Europe. But it is under unprecedented pressure due to record passenger numbers, and this pressure will only increase in coming years. To meet the immense capacity challenges facing us, all parts of the railway have to modernise. We must all relentlessly put the passenger at the core of everything we do if we are to step up and deliver a better, more reliable and affordable railway, fit for all."
About Network Rail
We own, operate and develop Britain's railway infrastructure; that's 20,000 miles of track, 30,000 bridges, tunnels and viaducts and the thousands of signals, level crossings and stations. We run 20 of the UK's largest stations while all the others, over 2,500, are run by the country's train operating companies.
Every day, there are more than 4.7 million journeys made in the UK and over 600 freight trains run on the network. People depend on Britain's railway for their daily commute, to visit friends and loved ones and to get them home safe every day. Our role is to deliver a safe and reliable railway, so we carefully manage and deliver thousands of projects every year that form part of the multi-billion pound Railway Upgrade Plan, to grow and expand the nation's railway network to respond to the tremendous growth and demand the railway has experienced - a doubling of passenger journeys over the past 20 years.
We are building a better railway for a better Britain.
Follow us on Twitter: @networkrail
Visit our online newsroom: www.networkrailmediacentre.co.uk