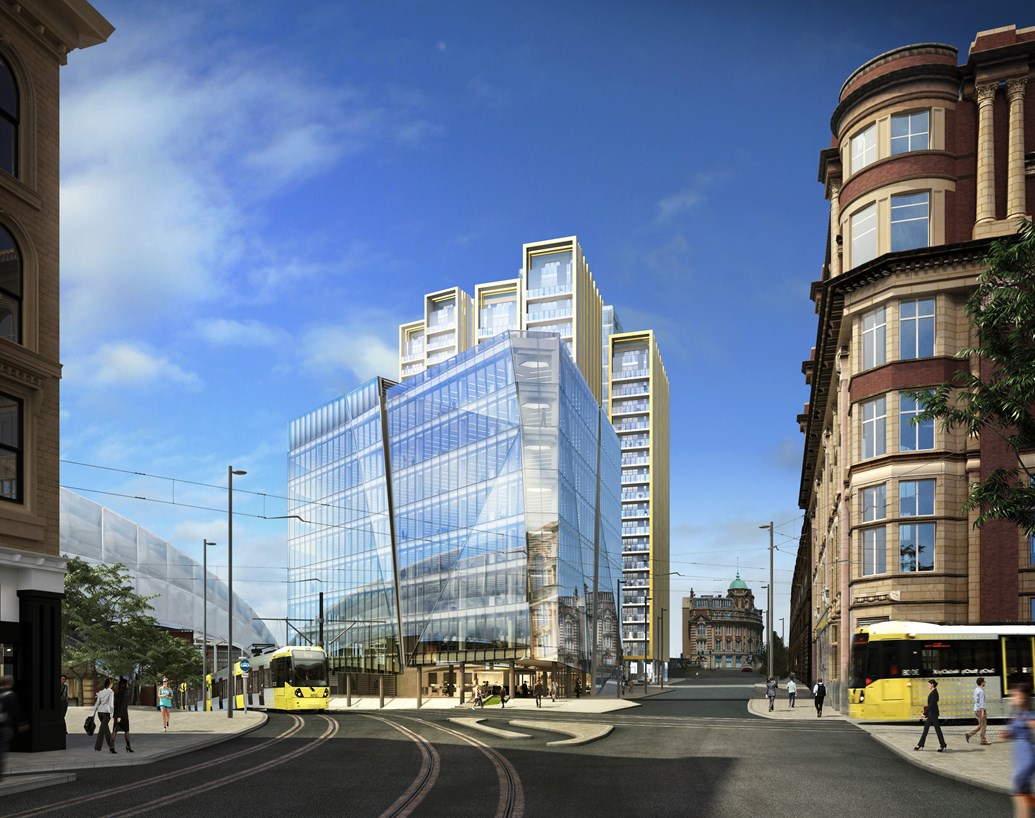 Tuesday 6 Sep 2016
Network Rail to unlock land for 12,000 new homes by 2020
Almost 200 sites across the country have been identified as development opportunities to deliver land by 2020 for around 12,000 homes
A plan has been put in place to deliver land for 5,000 homes in London, 3,600 homes in Manchester and the North, 1,700 homes in the Midlands and the East of England and 1,400 homes in the South of England
Network Rail continues to assess these sites to maximise their housing potential, and continues to review its assets to see how many more sites can be released
Network Rail has today announced it is finalising plans to release land for the development of around 12,000 new homes as part of its contribution towards the Government's target to release land with the potential for 160,000 homes.
Nearly 200 sites across the country have been identified as suitable housing development opportunities for around 12,000 new homes. It is anticipated that land for around 5,000 of these homes will be delivered in London, 3,600 in Manchester and the North, 1,700 in the Midlands and East of England, and around 1,400 homes in the South of England. Network Rail continues to assess these sites with the aim of increasing their potential for housing development.
The ambitious programme is already under way with the largest 20 sites offering potential for ​​over 5,000 new homes. Earmarked projects include the former Exchange Station site in Manchester, which will deliver land for 700 homes, and a major scheme at Chesterton near Cambridge which will release land for over 800 homes.
David Biggs, managing director of Network Rail Property said: "Network Rail has been unlocking land for development for over a decade, providing space for thousands of homes, while generating income to reinvest back into the railway.
"The railway stands as a backbone of the UK economy. Unlocking railway land for redevelopment investing in stations and infrastructure, can and does transform large swathes of our towns and cities and boost local and regional economies.
"As we now ramp up our land release programme to deliver thousands more homes, we will be working closely with the Homes and Communities Agency, London Land Commission, local authorities and developers to bring identified sites forward to help meet the country's housing needs."
Network Rail will partner with developers to release land on a site-by-site basis over the next three to four years. The company is also considering an accelerated approach whereby some sites may be grouped and sold as multi-site developments. These sites could go to market as early as spring 2017.
The land-release programme is central to Network Rail's objectives to help respond to the nation's housing shortage. The company will continue to review its assets as these plans progress to see if any more sites can be developed for housing.
Releasing land for homes is not new to the company; Network Rail supported the delivery of land for over 1,700 homes during its last investment period (2009 - 2014), and land for 1,200 new homes has already been delivered in the current investment period (2015 - 2020).
NOTES TO EDITORS:
Counties and major cities where land is being released: Hertfordshire, Cambridgeshire, Suffolk, Essex, East Midlands, West Midlands, Lancashire, Cumbria, West Yorkshire, Lincolnshire, Cheshire, Tyneside, Greater Manchester, Merseyside, North Yorkshire, Surrey, West Sussex, Hampshire, Berkshire, Kent, Somerset, Gloucestershire, Cornwall, Dorset, Devon, Wiltshire and the cities of London, Liverpool, Manchester, Leeds and Bristol.
The release of Network Rail land will occur alongside the programme of development announced by the Government in April 2016. This aims to deliver 10,000 homes around railway stations across the country, with three major proposals already progressing - York, Taunton and Swindon.
The Department for Transport has asked Network Rail to accelerate the release of land from the operational railway estate for housing as a contribution towards Government's overall target of 1m homes by 2021.
Please note schemes are at different stages of development with some still requiring local planning approval.
This announcement follows a move by Network Rail to give its specialist transport property business, Network Rail Property, greater independence by establishing a Property Board which will approve and make recommendations about investments in and disposals of Network Rail's estate and property assets, including supplying land for housing.
The governance change has allowed the company to ramp up its land-release programme to deliver thousands more much needed new homes across the country.
Network Rail Property is the commercial division of Network Rail and is a leading specialist transport property organisation. It is a real estate landowner with responsibility for managing over 16m square feet of commercial space. It is the largest landlord of SME premises in the UK and a major developer overseeing billions of pounds worth of investment helping to create jobs and support growth in local communities. Over 850m people pass through one of Network Rail's 18 managed stations annually and around 300m people each year shop in one of over 500 different station retail units.
All profits from Network Rail Property commercial activities are reinvested back into the railway.
About Network Rail
Network Rail owns, manages and develops Britain's railway - the 20,000 miles of track, 40,000 bridges and viaducts and the thousands of signals, level crossings and stations (the largest of which we also run). In partnership with train operators we help people take more than 1.65bn journeys by rail every year and move hundreds of millions of tonnes of freight, saving almost 8m lorry journeys. We employ 38,000 people across Britain and work round-the-clock, each and every day, to provide a safe, reliable railway.
About the Railway Upgrade Plan
The Railway Upgrade Plan is Network Rail's investment plan for Britain's railways. It makes up two-thirds of Network Rail's £40bn spending priorities for the five years to 2019 and represents the biggest sustained programme of rail modernisation since the Victoria era. It is designed to provide more capacity, relieve crowding and respond to the tremendous growth Britain's railways continue to experience; passenger numbers have doubled in the past 20 years and are set to double again over the next 25 years - so we need to continue to invest in building a bigger, better railway. For passengers, that means:
longer, faster more frequent trains;
better, more reliable infrastructure; and
better facilities for passengers, especially at stations.
Follow us on Twitter: @networkrail
Visit our online newsroom: www.networkrailmediacentre.co.uk