Network Rail Media Centre
Latest national news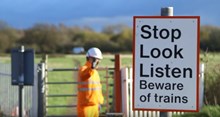 Tuesday 1 Dec 2015
It is ten years since the tragic deaths of Olivia Bazlinton, 14, and Charlotte Thompson, 13, at Elsenham level crossing in Essex – an event which led to a sea-change in Network Rail's approach to level crossing safety and today Britain has the best level crossings safest record of any major railway in Europe.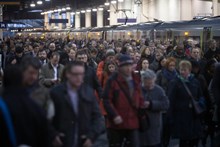 Monday 30 Nov 2015
Network Rail has today published new and updated information on its online transparency portal.
Transparency is a key theme within Network Rail's five-year strategic business plan. We believe that being more open and accessible will make Network Rail more accountable to the travelling public, taxpayers and politicians.
Latest regional news