Network Rail Media Centre
Latest national news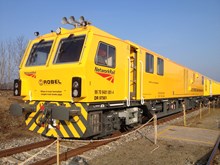 Thursday 3 Sep 2015
The first of a new fleet of engineering trains which will revolutionise the way Network Rail's 'orange army' carries out railway maintenance and repair work enters service this week.
The state-of-the-art mobile maintenance trains (MMTs) will make working on the railway quicker, safer and more efficient as well as less disruptive for passengers and freight. Based at locations around the country, the eight MMTs will provide a 'workshop on wheels' for engineers and track workers as they carry out repairs, renewals and upgrades to Britain's 20,000-mile rail network.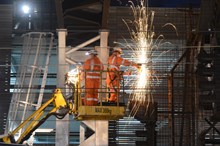 Tuesday 1 Sep 2015
Network Rail's 14,000-strong orange army completed a £47m package of investment works as part of its Railway Upgrade Plan over the August bank holiday.
Latest regional news